Specialists in Medicare and Supplemental Insurance
In 1965, the US government first initiated the Medicare program, providing health insurance cover to those aged 65 and over. Since then, countless citizens have benefitted from this program, whereby beneficiaries and their employers pay a dedicated tax for the term of at least ten years prior to claiming.
Do you qualify for Medicare? These are the criteria for eligibility in the Medicare plan:
If you qualify for Social Security Disability Insurance (SSDI) and suffer from ALS (Lou Gehrig's Disease)
If you are receiving dialysis or in need of a kidney transplant
If you are under 65 years old and registered disabled
You have been a US citizen for five years, are over 65 years old and have been paying Medicare taxes for ten years (40 quarters)
Once you qualify for Medicare insurance, you can buy additional Medicare plans which pay the costs of larger treatments and prescription drugs, or a replacement option which includes added benefits.
The plans are lettered 'A' through 'D', with each having its own specific benefits: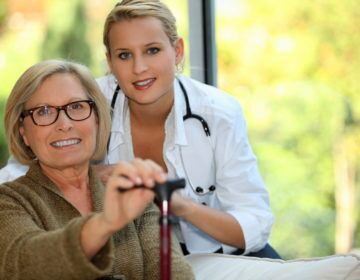 Whatever your requirements when it comes to Medicare, our licensed accredited agents are experts in all aspects of Medicare and Medicare supplemental insurance. We'll help you navigate the Medicare minefield and find the plan that suits you best within your budget. Call us today and start benefitting from these great plans straightaway.